Certified Roofing Contractor in Washington
Roof replacement services
As your regional Owens Corning roofing specialist serving Washington, North Star Construction is the company you can trust for roof repairs and roof replacement. No matter the roofing material or how old or new your roof might be, the outside elements can still give it a beating. Whether you've noticed roof leaks, torn or curling shingles, or serious storm damage from fallen trees or high winds, we have the solution.
Call or contact us online to schedule your roofing estimate and learn more about our extensive roofing options today!
---
Professional roof replacement
Proper roof maintenance is essential to maximizing the lifespan of your roof. Here are some key warning signs to look for as part of regular maintenance or after a storm.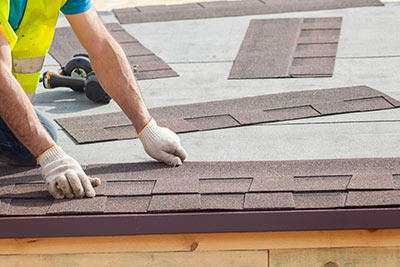 All roofs eventually need replacement, and we can provide a quality roof in a variety of materials.
Signs of water damage in the attic or on the ceiling, or a visible leak
Gaps or cracks with visible sight lines from the attic out to the roof
Missing, torn, cracked, or curling shingles
Reduced amount of granules or bald spots on shingles
Discolored shingles, moss growth, and sun damage
Damaged flashing, fascia, gutters, or soffits
Weather is responsible for many roofing problems. However, pests and general wear and tear can also take their toll so even if you haven't had a storm lately your roof may still be damaged. Our team of experienced roofing experts can create just the remedy for your roof.
Owens Corning Roofing Options
Owens Corning offers a wide variety of shingle options, all of which meet the highest standards of quality, durability, and appearance. The three main shingle categories are architectural, specialty, and traditional shingles. Architectural shingles are available in many lines, including TruDefinition ® Duration ® Shingles with patented SureNail ® Technology and Oakridge ® Shingles. Similarly, specialty shingles include Berkshire ® Collection Shingles, Duration ® Premium Cool Shingles, TruDefinition ® Duration Storm ® Impact Resistant Shingles, Woodmoor ® Shingles and Woodcrest ® Shingles.
Benefits of Owens Corning ® shingles:
A variety of color choices
Energy efficient options
Extensive warranties
Strong and durable
Upgrade to a quality roof replacement today!
Our roofing materials
Asphalt & composite shingles
Metal roofing
Low-Pitched Granulated roofing
Is your roof past warranty, or is the damage too extensive or persistent to be fixed with repairs? North Star Construction can install a replacement roof that will stay weatherproof, durable, and attractive for years to come. The benefits of replacing your roof include:
Better weatherproofing: Serious roof damage is usually caused by storms or falling trees. While even the most high-quality roof can still fall victim to the outside elements, a sturdy new roof will have a much better chance than an old, worn-out or past warranty roof. A roof replacement from North Star Construction will help keep your home safe from wind damage, rain, and anything else the weather might bring.
Less money spent on repairs: If you find that your roof needs frequent, recurring roof repairs such as broken shingles or small roof leaks that just keep springing up, it's probably time for a new roof. The investment will prevent the need for repeated repairs and give you peace of mind that your roof is in good condition.
A fresh new look: When it comes to your home's curb appeal, a beautiful new roof can make a significant difference. Your home's exterior is the first thing people notice, and a roof replacement can be just the aesthetic upgrade that your home needs for better curb appeal and property value.
Call North Star Construction or contact us online to get started on your roofing project! We are your roofing pros for everything from roof leak repair to complete roof replacement, and we will ensure that your roof not only looks good but gives you the weather protection you need for your home.
Looking for a price? Get a no cost, no obligation free estimate.